The project Solar energy for citizens in Western Balkans started in January 2023, supported by Western Balkan Fund and co-financed by EU, with the aim to promote the best practices regarding the possibility to use solar energy by citizens, informing, engaging and mobilizing citizens to be active participants in neutrality transition. During the project implementation, the WB-Solar Net web platform will be established in order to help CSOs in raising awareness on the great potential of solar energy for advancing the regional agenda for a green and sustainable economy, using innovative solutions on clean energy, and following EU Directives.
Nine partners from Albania, Montenegro, North Macedonia, and Serbia will work together to enhance the capacities of CSOs in WB in addressing the poverty energy of marginalized groups, and to advocate for improving the legislation, simplifying and shortening the administrative procedures for delivering permissions to the citizens of WB to install photovoltaic panels. It is also expected that the capacities of CSOs will be improved, in order to strengthen the cross-border dialogue for environmental protection. In addition, through the project, CSOs will gather knowledge and improve their skills in raising the awareness for quick actions for the alignment of WBC policies with the recent European directives and initiatives.
At the end of the project, a network of CSOs and other stakeholders named "Western Balkans Solar Net/Solar4WB" will be established and become functional, to serve as a hub for best practices of self-consumers of solar energy.  This will help citizens to be better informed about opportunities and possibilities, and to address the needs of marginalized groups of energy poverty. The network will provide initial recommendations on how to improve legislation, policies, and administrative procedures for potential solar energy users. The activities will be organized to update and consult the National Plans of Energy and Climate of Western Balkan countries.
The online website platform will be developed to become a future hub for CSOs, where will be presented different examples regarding the situation in the field of solar energy. Two webinars will be organized to present the situation of the solar sector, the opportunities, and the barriers. Advocacy efforts will be meetings with representatives of public institutions, TV discussions, articles in the newspapers, posts on social media, etc. The Western Balkans Solar Net, (Solar4WB) as a functional platform with data of members and stakeholders, legislation, procedures, and information on related subjects will be established and presented during the Final Conference at the end of the project.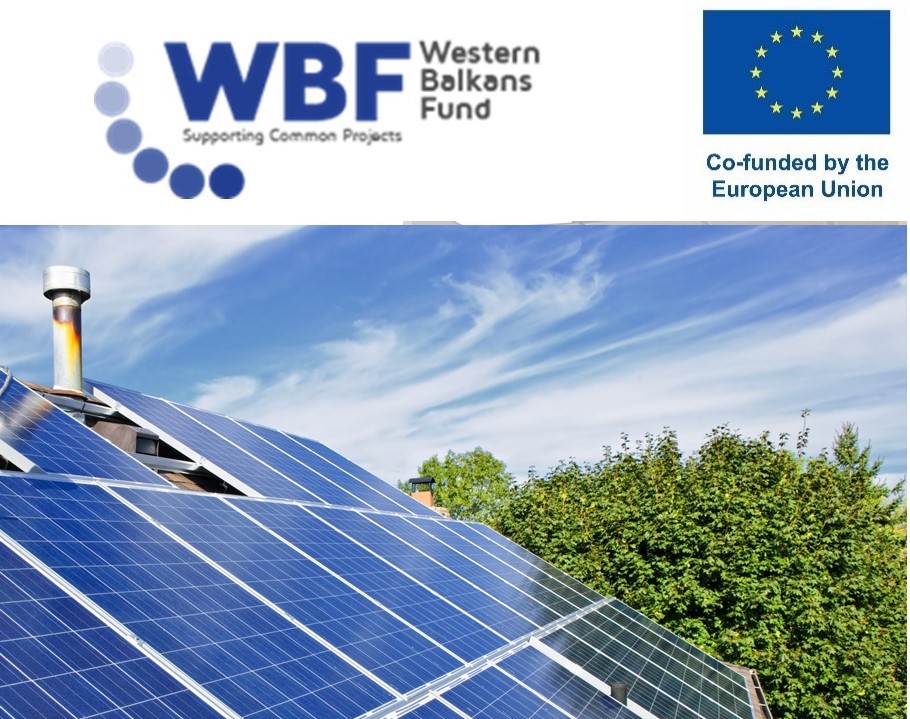 The second online webinar "ADVOCATING FOR SOLAR ENERGY FOR THE CITIZENS OF THE WESTERN BALKANS "