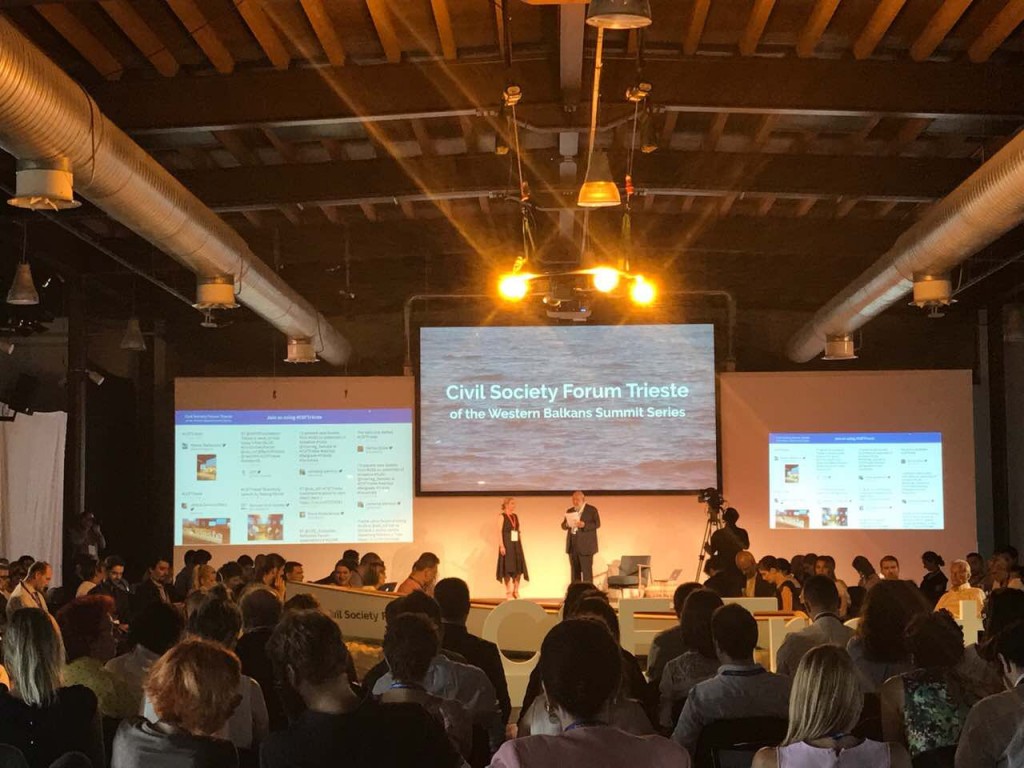 Civil Society Forum  in Trieste, 11-12 July 2017  is organised linked to the  4th intergovernmental Summit of Western Balkans and EU countries and it bring together representatives of civil society organisations with the objective of providing a platform for their impact on the so-called Berlin Process.
The Forum  consider the topics high on the agenda of the political Summit: youth cooperation, rule of law and anti-corruption, enterprise development and innovation potentials, regional cooperation and bilateral issues; also, it will initiate debates on questions as environment, energy and climate change (EASD participation is focused to environment and climate change issues, as well as innovation, youth and regional cooperation), migrations, media freedoms, the issue of Brexit in relevance to the Western Balkans and the possible role of civil society in increasing the efficiency of the Berlin Process through communications.
The outcomes of the Civil Society Forum meeting (EnvEnCC MESSAGES)  in Trieste will be communicated to the intergovernmental Summit in several ways: at a policy event attended by a number of Ministers of Foreign Affairs and a number of representatives of civil society of the Western Balkans, on July 12; at a press conference organised by the Civil Society Forum; in form of recommendations which will be presented to the Summit organisers and through the follow-up advocacy process. The goal of the Civil Society Forum meeting in Trieste is to support regional cooperation and "Europeanisation" of the Balkans through more active civil society participation in the decision-making process.
The Civil Society Forum Trieste is organised under the umbrella of the Civil Society Forum of the Western Balkans Summit Series, as a joint initiative of the European Fund for the Balkans (EFB), ERSTE Foundation and the Friedrich-Ebert Stiftung, in partnership with the Heinrich Böll Foundation (HBF), and in close cooperation with the Central European Initiative (CEI), Istituto Affari Internazionali (IAI), Centro Studi Politica Internazionale (CESPI) and Osservatorio Balcani e Caucaso.