Adopted by the First International Conference on Chemicals Management (ICCM1) on 6 February 2006 in Dubai, the Strategic Approach to International Chemicals Management (SAICM) is a policy framework to promote chemical safety around the world.
SAICM was developed by a multi-stakeholder and multi-sectoral Preparatory Committee and supports the achievement of the 2020 goal agreed at the 2002 Johannesburg World Summit on Sustainable Development. SAICM overall objective is the achievement of the sound management of chemicals throughout their life cycle so that by the year 2020, chemicals are produced and used in ways that minimize significant adverse impacts on the environment and human health.
ICCM resolution 1 on Implementation Arrangements called on "non-governmental participants to designate Strategic Approach focal points and communicate the details of the focal points to the Strategic Approach secretariat." Environmental Ambassadors for Sustainable Development is National NGO Focal Point.
___________________________________________________________
Stop chemical pollution! (Bonn, September 2023) 
In June 2023 EASD participated at  UNEP Survey on Progress in Strategic Approach Implementation 2020-2022
Towards an international treaty on plastics pollution: reflections on selected issues
Process towards ICCM5   – Fourth meeting of the intersessional process considering the Strategic Approach and sound management of chemicals and waste beyond 2020 (IP4) – among others, EASD participated at IP4.1 and organization Alhem from Serbia participated at IP4.2
Women Leaders: Addressing Chemicals and Waste Issues – IPEN  (2022) in English, in Serbian
Intergovernmental Negotiating Committee to develop an international legally binding instrument on plastic pollution, is about to start – EASD is participating
Participated at webinar Priorities, needs, challenges and barriers to end plastic pollution at national level; and existing information that might assist policymakers
EASD signed manifesto calling for an EU ban of PFAS
EASD support a Call on governments related transparency requirements on chemicals in plastics to support the effectiveness of the (future) Plastic Treaty
Happening at UNEP: OEWG1- Science-Policy Panel and pre-event webinar on Lessons learned for the Science-policy panel on chemicals, waste and prevention of pollution
4th Meeting of the Intersessional Process for Considering SAICM and the Sound Management of Chemicals and Waste Beyond 2020, Bucharest 2022
July 2022 – Participated in a Survey on emerging policy issues and issues of concern. This survey aims to gather information on work and actions at a local, national, sub-regional, regional or global level, in relation to emerging policy issues and issues of concern. In addition, by Survey, the SAICM Secretariat is seeking to better understand the needs in relation to information exchange on emerging policy issues and issues of concern.
July 2022 – EASD join the Initiative: Urgent call for a strong SAICM-Beyond-2020-Framework ensuring sound chemicals and waste management! ….In addition, we promote initiative through our networks and social media Call to action for a tomorrow without toxics
EU-JUSSCANNZUK Regional Meeting in preparation for the fourth meeting of the intersessional process considering the Strategic Approach and sound management of chemicals and waste beyond 2020. 23 June 2022. Information on on the SAICM website
Integrated chemicals and waste management approach and SAICM beyond 2020
2022 SAICM Regional Meeting, Central and Eastern Europe, Prague, Czech Republic, 12 to 13 May, 2022
IPEN global plastics monitoring project
New EASD online course in English and Serbian – FOSTERING FEMALE LEADERSHIP: TRAINING WOMEN TO ADDRESS CHEMICALS AND WASTE IN THE PUBLIC SETTING
EASD participated at UNEP Mercury releases from Coal Combustion Area Meeting – 28 September 2021
In September 2021 EASD participated at SAICM CEE regional meeting / briefing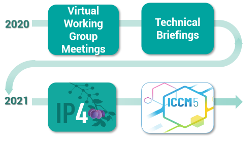 Virtually we are in Nairobi: participating at The Global Major Groups and Stakeholders Forum , the fifth meeting of the Open-Ended Meeting of the Committee of Permanent Representatives, Science-Policy Forum and the UN Environment Assembly (UNEA 5.1)
EASD participate in SAICM WG on Governance and Mechanisms to support Implementation (from October 2020, lead to IP4 in 2021)
(Our) Berlin Declaration have the quotation in the European Commissions Report
EASD is engaged with its preparatory process and exchange views with Major Groups towards UNEA5
EASD contribute with data on Serbia to  EEB ZMWG  on review of A and B of the Minamata Convention; ZMWG is  looking into submitting additional information showing that Annexes A and B can be strengthened by widening their scope , April 2020
EASD e-awareness raising campaign: attention to environmentally and health friendly waste management in corona virus pandemic related situation
Criteria for Substances of International Concern Beyond 2020
Message from our 14 NGOs to Brussels: End amalgam use! 
Global Meeting & Forum on Chemicals and Waste, 2020
EASD support the African Amalgam Amendment to the Minamata Convention on Mercury by co-signing the letter to Parties and Signatories to the Minamata Convention, October 2019
EASD Input to SAICM/IP.3/8 (Assessment on linkages with other clusters related to chemicals and waste management and options to coordinate and cooperate on areas of common interest), 26.10.2019
EASD is participating in Shaping the future beyond 2020 , October 2019, Bangkok
6th UN regional meeting on SAICM, Poland, February 2018: we participate
Participation (as non-funded participant) in the first meeting of the intersessional process considering the Strategic Approach to International Chemicals Management (SAICM) and the sound management of chemicals and waste beyond 2020 approved, Brasil, February 2017