Environmental Ambassadors for Sustainable Development (Environmental Ambassadors, EASD is independent group of professionals, i.e. experts at different level of carrier in various fields (About us).
Organization is established in 2004, and formally registered as association of professionals in 2012.
President-Representative:

Aleksandra Mladenovic, from March 2017

Aleksandra Mladenovic is M.Sc. of Biology, University of Belgrade, with experience in biodiversity and nature protection in the South-Easter Region. She used to work as manager of projects in Regional Environmental Centre (REC, Hungary) and had opportunity to work with different stakeholders in the region. Aleksandra is national coordinator of Eco-schools' program in Serbia.
Council president (in kind): Danko Aleksic, from 2019
Honorable President/Advisor: Prof dr Andjelka Mihajlov, from 2014
Staff: projects based (in the last few years vary from 1 to 6 – full time, and 2-9 part time)
_____________________________________________________________________
Previous Legal representatives were: Aleksandra Mladenovic, executive director 2015-2017, Prof dr Natasa Zugic Drakulic, executive director, January 2014 – March 2015 and Prof dr Andjelka Mihajlov, until January 2014).
President of the Council was Prof dr Hristina Stevanović Čarapina.
_____________________________________________________________________
Co-founders: Andjelka Mihajlov, Sandra Radunovic, Hristina Stevanovic-Carapina, Ana Pudja, Filip Jovanovic and Milica Petrovic
Honorable Members are: Sandra Radunovic, Hristina Stevanovic-Carapina, Ana Pudja, Filip Jovanovic, Milica Petrovic, Danko Aleksic, Natasa Zugic Drakulic, Predrag Simonovic, Zora Dajic Stevanovic, Petar Marinkovic, Milena Tabasevic, Uros Rakic and Milica Momcilovic.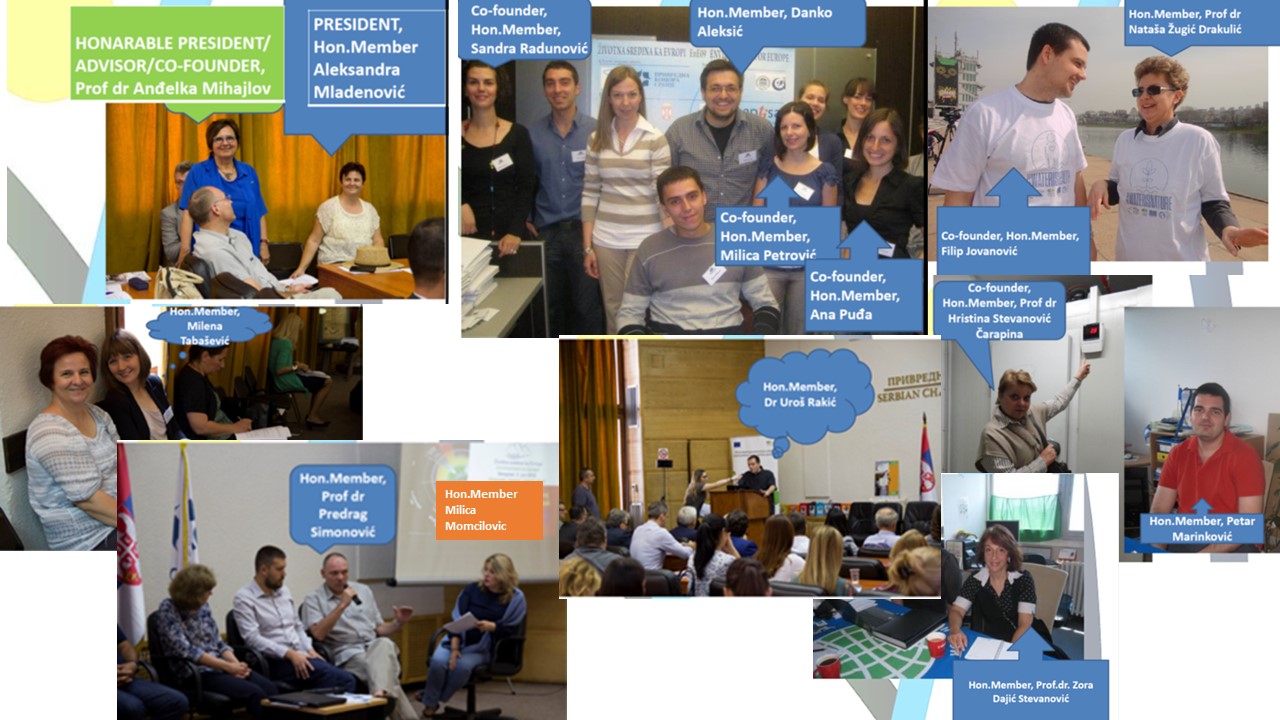 According to Council Decision, EASD opened 2 Clubs: Forum of Members (FoM) and Forum of Friends (FoF).