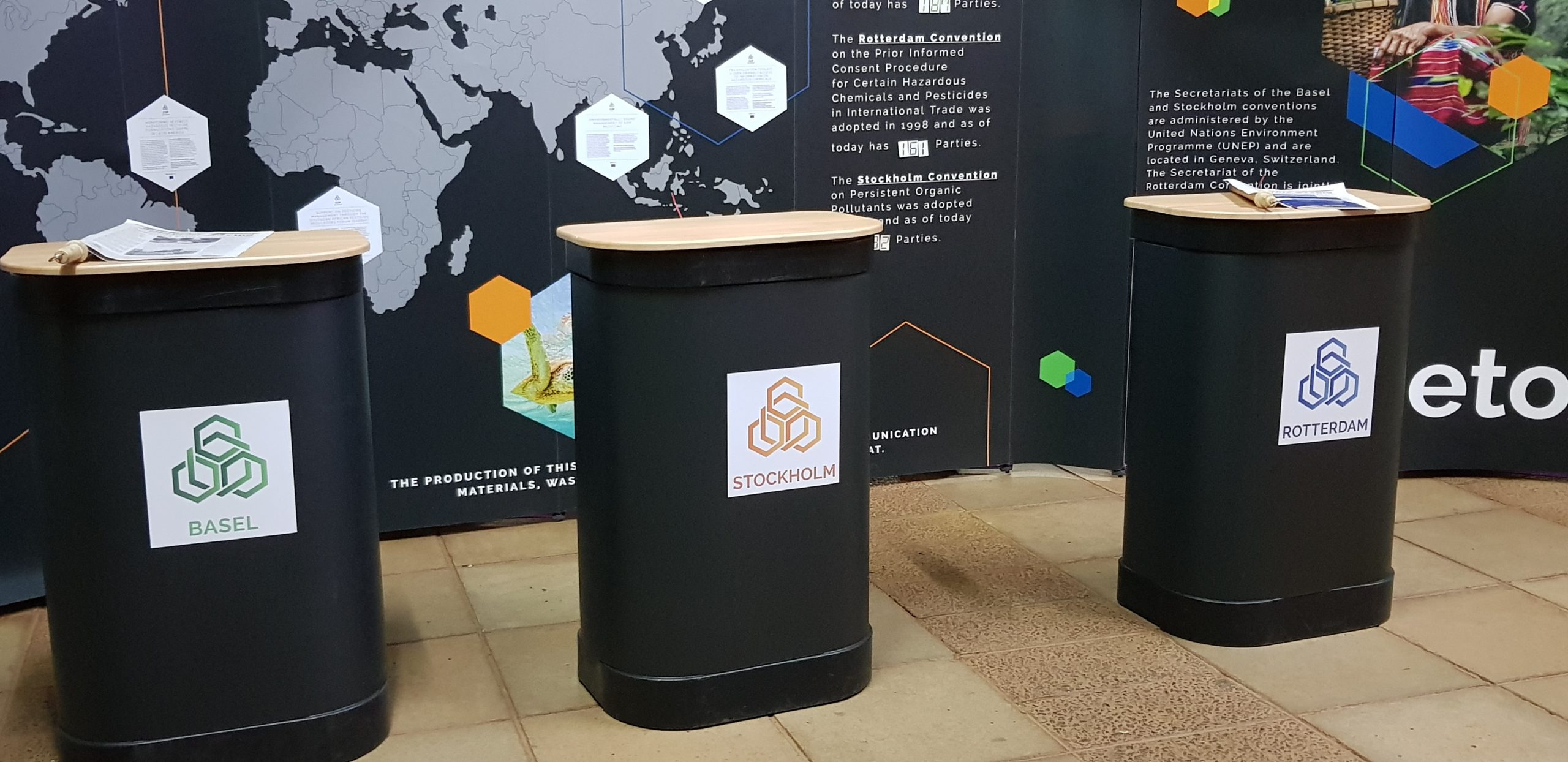 Achieve the sound management of chemicals and wastes throughout their lifecycle in ways that prevent or minimize adverse impacts on human health and the environment is among EASD focus thematic issues. Focus thematic issues are: — Sustainable Development Goals; – Education for sustainable development; – Sustainable Production and Consumption; – Science (Research and Citizen science and science promotion); – Nature and biodiversity; – Waste and chemicals (with soil health), and – other working areas (Climate change issues, Sustainable tourism, Sustainable fashion and textile, Policy and governance, Resource efficiency, Circular economy, Water and sanitation, Air pollution, Eco-labeling, Energy-Environment nexus, Environmental rights and justice and security, EU accession and enlargement, Gender issues, Culture and art, Food and nutrition).To reduce environmental pollution is 1 of 3 main FEE 2021+ strategic goal.
______________________
In June 2023 EASD participated at  UNEP Survey on Progress in Strategic Approach Implementation 2020-2022
Towards an international treaty on plastics pollution: reflections on selected issues
Intergovernmental Negotiating Committee to develop an international legally binding instrument on plastic pollution, is about to start – EASD is participating
EASD support a Call on governments related transparency requirements on chemicals in plastics to support the effectiveness of the (future) Plastic Treaty
EASD signed manifesto calling for an EU ban of PFAS
Happening at UNEP: OEWG1- Science-Policy Panel and pre-event webinar on Lessons learned for the Science-policy panel on chemicals, waste and prevention of pollution
4th Meeting of the Intersessional Process for Considering SAICM and the Sound Management of Chemicals and Waste Beyond 2020, Bucharest 2022
Call to action for a tomorrow without toxics
Integrated chemicals and waste management approach and SAICM beyond 2020
Study visit to Grenoble – the Green Capital of Europe
UNEP@50 and World Environment Day
Great success of initiative we strongly supported: from Berlin Declaration to Amendment to Minamata Convention
BE CONNECTED WITH THE REGIONAL UNECE FORUM ON SUSTAINABLE DEVELOPMENT
IPEN global plastics monitoring project
New EASD online course in English and Serbian – FOSTERING FEMALE LEADERSHIP: TRAINING WOMEN TO ADDRESS CHEMICALS AND WASTE IN THE PUBLIC SETTING
EASD participated at UNEP Mercury releases from Coal Combustion Area Meeting – 28 September 2021
Virtually we are in Nairobi: participating at The Global Major Groups and Stakeholders Forum , the fifth meeting of the Open-Ended Meeting of the Committee of Permanent Representatives, Science-Policy Forum and the UN Environment Assembly (UNEA 5.1)
EASD publication on circular economy acknowledged by European Circular Economy Stakeholder Platform
November 2020: EASD join IPEN  and PAN in calling on the Director General of the UN Food and Agriculture Organization (FAO) to reconsider his recently announced alliance with CropLife International, a trade association whose member corporations produce pesticides and genetically modified seeds. The global networks and organizations co-sponsoring this letter find it completely inappropriate for FAO to strengthen collaboration with CropLife.
Virtual tour on the experience from Italian practices in circular economy
EASD research presented at EurAsia Waste Management Symposium
EASD participate in SAICM WG on Governance and Mechanisms to support Implementation (from October 2020, lead to IP4 in 2021)
Partnering WECF in WatSanPlan Project
(Our) Berlin Declaration have the quotation in the European Commissions Report
EASD publication (Circular economy) noted in snapshots of work of some of the IPEN members from the CEE region
EASD contribute with data on Serbia to  EEB ZMWG  on review of A and B of the Minamata Convention; ZMWG is  looking into submitting additional information showing that Annexes A and B can be strengthened by widening their scope , April 2020
EASD e-awareness raising campaign: attention to environmentally and health friendly waste management in COVID 19 virus pandemic related situation
2nd Regional Conference on Circular Economy in Western Balkan and Turkey
Criteria for Substances of International Concern Beyond 2020
Message from our 14 NGOs to Brussels: End amalgam use! 
Global Meeting & Forum on Chemicals and Waste, 2020
Responsible eating ; We have new publications
EASD support the African Amalgam Amendment to the Minamata Convention on Mercury by co-signing the letter to Parties and Signatories to the Minamata Convention, October 2019
EASD Input to SAICM/IP.3/8 (Assessment on linkages with other clusters related to chemicals and waste management and options to coordinate and cooperate on areas of common interest), 26.10.2019
EASD is participating in Shaping the future beyond 2020
UN Environment : 4th Assembly (and pre- and side-events)
Advancing environmental sustainability action- Financial Support to Third Parties for Monitoring and Evidence-Based Advocacy under the ENV.Net Project –
"Make Mercury History" – EASD participated at Minamata COP1 in Geneva
EASD participate: Summit to Plan the End of Amalgam in Europe 2017– November 20-21, Berlin
Participation (as non-funded participant) in the first meeting of the intersessional process considering the Strategic Approach to International Chemicals Management (SAICM) and the sound management of chemicals and waste beyond 2020 approved, Brasil, February 2017
Workshop " Chemical and Product Safety in the Western Balkans", April 2013