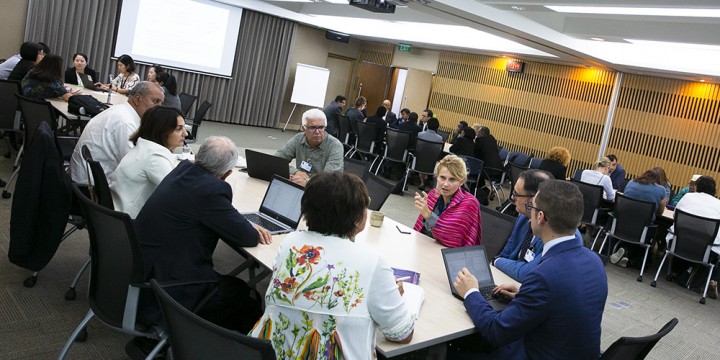 IPEN's mission is a Toxics-Free Future for All. IPEN  (International Pollutants Elimination Network) is a unique global network of people and public interest organizations, which respects and enjoys a wide diversity of cultures, skills and knowledge. Together we share a common commitment to achieve a toxic-free future where chemical production, use and disposal does not harm people and the environment.
IPEN operates in all six UN languages, and is coordinated via eight Regional Hubs for Anglophone Africa, Francophone Africa, Central Europe, Eastern Europe, Caucasus & Central Asia, Latin America, Middle East, South Asia and Southeast Asia.
Regional Hub for Central and Eastern Europe is Arnika Association, based in the Czech Republic. Environmental Ambassadors for Sustainable Development is IPEN Participating Organisation (our activities include International Lead Poisoning Awareness Week 2013, Toxics-Free Rio+20,
IPEN's work on Chemicals in Products relates to the Stockholm Convention and the Strategic Approach to International Chemicals Management (SAICM).
_____________________
EASD delegate participated at IPEN 2023 General Assembly , virtually
Stop chemical pollution! (Bonn, September 2023) 
IPEN 2023 preparatory meeting prior to ICCM5 Conference.
Towards an international treaty on plastics pollution: reflections on selected issues
For more ambition and more transparency …..
Women Leaders: Addressing Chemicals and Waste Issues – IPEN  (2022) in English, in Serbian
Intergovernmental Negotiating Committee to develop an international legally binding instrument on plastic pollution, is about to start – EASD is participating
Participated at webinar Priorities, needs, challenges and barriers to end plastic pollution at national level; and existing information that might assist policymakers
EASD support a Call on governments related transparency requirements on chemicals in plastics to support the effectiveness of the (future) Plastic Treaty
EASD signed manifesto calling for an EU ban of PFAS
Happening at UNEP: OEWG1- Science-Policy Panel and pre-event webinar on Lessons learned for the Science-policy panel on chemicals, waste and prevention of pollution
4th Meeting of the Intersessional Process for Considering SAICM and the Sound Management of Chemicals and Waste Beyond 2020, Bucharest 2022
Call to action for a tomorrow without toxics
EASD representative voted for 2022 IPEN General Assembly , June 2022
UNEP@50 and World Environment Day
EASD more focused to activities against plastic pollution
IPEN global plastics monitoring project
New EASD online course in English and Serbian – FOSTERING FEMALE LEADERSHIP: TRAINING WOMEN TO ADDRESS CHEMICALS AND WASTE IN THE PUBLIC SETTING
EASD participated at UNEP Mercury releases from Coal Combustion Area Meeting – 28 September 2021
Virtually we are in Nairobi: participating at The Global Major Groups and Stakeholders Forum , the fifth meeting of the Open-Ended Meeting of the Committee of Permanent Representatives, Science-Policy Forum and the UN Environment Assembly (UNEA 5.1)
EASD continuing to follow SAICM Virtual Working Group on Governance and Mechanisms to Support Implementation, 4 February 2021, 8th meeting
EASD participated at Chemicals Watch Global Chemicals Management Towards 2020 and Beyond, 19-20 January 2021
November 2020: EASD join IPEN and PAN in calling on the Director General of the UN Food and Agriculture Organization (FAO) to reconsider his recently announced alliance with CropLife International, a trade association whose member corporations produce pesticides and genetically modified seeds. The global networks and organizations co-sponsoring this letter find it completely inappropriate for FAO to strengthen collaboration with CropLife.
EASD participate in SAICM WG on Governance and Mechanisms to support Implementation (from October 2020, lead to IP4 in 2021)
EASD participated at IPEN Women's Caucus Virtual Meeting on Sept 24, 2020. 
(Our) Berlin Declaration have the quotation in the European Commissions Report
EASD publication (Circular economy) noted in snapshots of work of some of the IPEN members from the CEE region
EASD is engaged with its preparatory process and exchange views with Major Groups towards UNEA5
EASD voted prior 2020 online General Assembly, May 2020
EASD participated on the survey on impacts of COVID19 crisis on work (inputs from 142 IPEN participating organizations from around the globe, 7 organizations from our region) .
EASD contribute with data on Serbia to  EEB ZMWG  on review of A and B of the Minamata Convention; ZMWG is  looking into submitting additional information showing that Annexes A and B can be strengthened by widening their scope , April 2020
Criteria for Substances of International Concern Beyond 2020
Message from our 14 NGOs to Brussels: End amalgam use! 
IPEN Global Meeting & Forum on Chemicals and Waste, 2020
EASD Input to SAICM/IP.3/8 (Assessment on linkages with other clusters related to chemicals and waste management and options to coordinate and cooperate on areas of common interest), 26.10.2019
EASD is participating in Shaping the future beyond 2020 , Bangkok 2019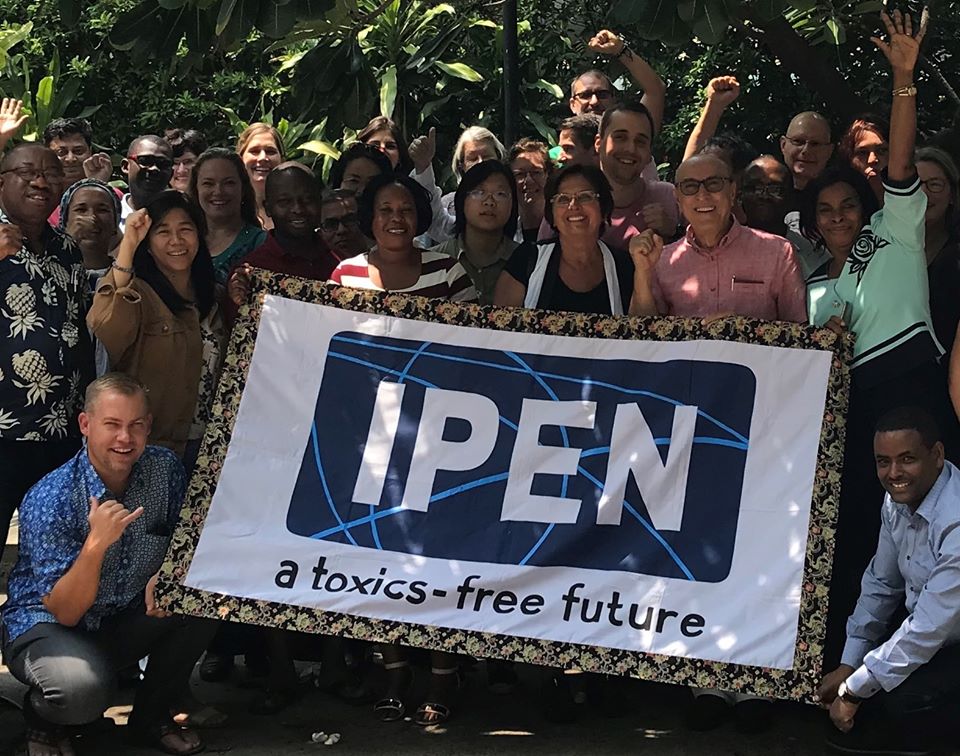 In 2019 become IPEN General Assembly member
6th UN regional meeting on SAICM, Poland, February 2018: we participate
"Make Mercury History" – EASD participated at Minamata COP1 in Geneva
EASD participate: IPEN Regional meeting, Prague 16-20 October 2014
EASD acknowledged becoming IPEN network Participating Organization