Women Engage for a Common Future (WECF) today is covering about 50 countries with over 150 partner (women's and civil society ) organisations in network. This is a nonprofit network dedicated to a gender just and healthy planet for all. WECF believe that a sustainable future and environment needs holistic solutions reflecting the lives of people on the ground; believe that gender equality and women's human rights are in interconnection with climate justice, sustainable energy & chemicals, less toxic waste, safe water & sanitation for all.
EASD (Environmental Ambassadors / Environmental Ambassadors for Sustainable Development) is WECF Partner Organisation and member of the network.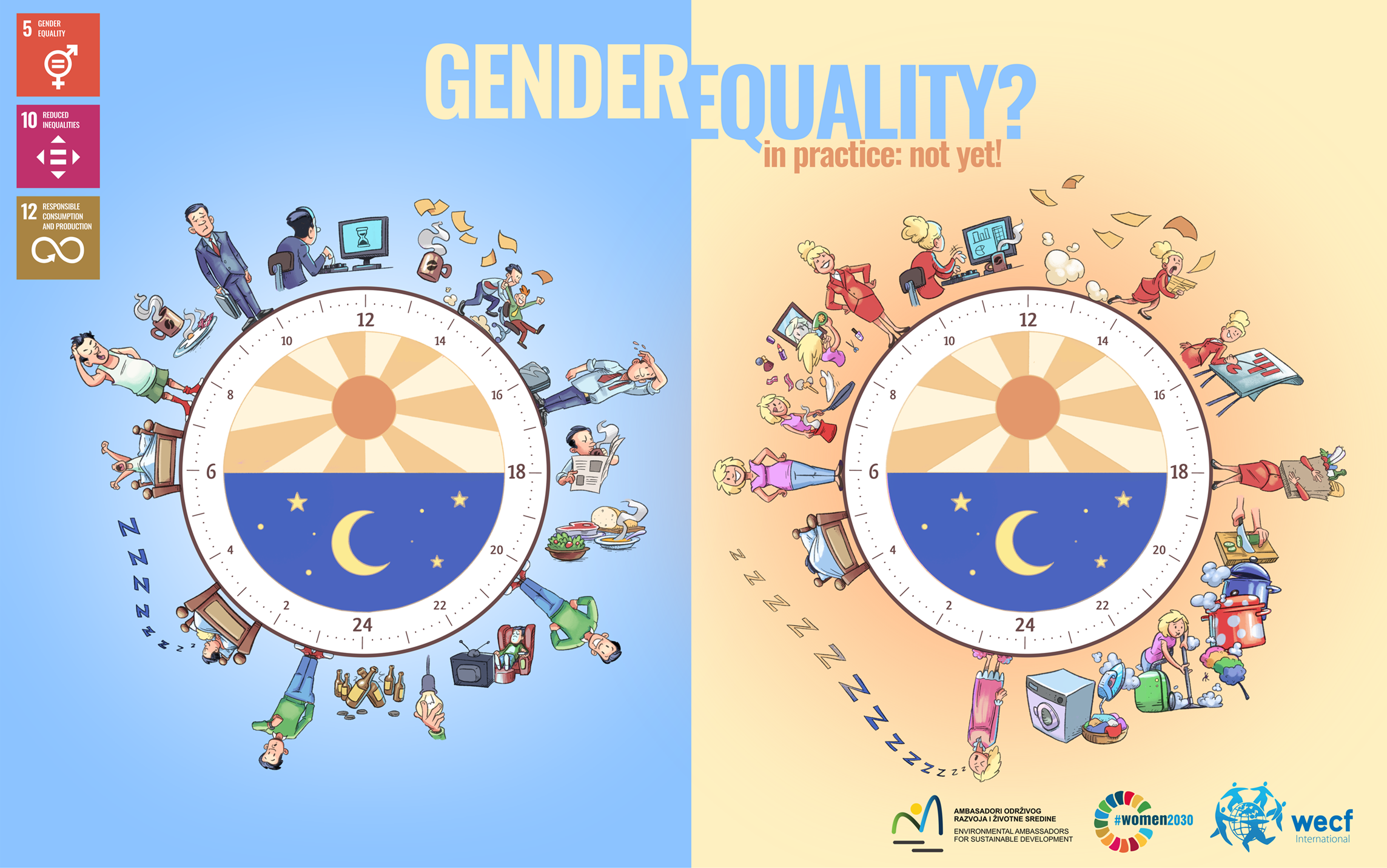 ________________________________________________________________________________
Call to action for a tomorrow without toxics
UNEP@50 and World Environment Day
BE CONNECTED WITH THE REGIONAL UNECE FORUM ON SUSTAINABLE DEVELOPMENT
UNEP Global Major Groups and Stakeholders Forum, February 2022 
In advance of UNEA 5.2: EASD participated in the International Consultation for Major Groups & Stakeholders
TRAINING FOR STUDENTS – ALEKSANDROVAC, OCTOBER 22, 2021
Training for trainers on water safety and sanitation 
Virtually we are in Nairobi: participating at The Global Major Groups and Stakeholders Forum , the fifth meeting of the Open-Ended Meeting of the Committee of Permanent Representatives, Science-Policy Forum and the UN Environment Assembly (UNEA 5.1)
Partnering WECF in WatSanPlan Project
EASD join the process of preparation for High Level Political Forum 2020
EASD is engaged with its preparatory process and exchange views with Major Groups towards UNEA5
EnE20 Conference "Citizen science: Focus on Agenda 2030 and Sustainable Development Goals" , planned for June 5th 2020
EASD monitored the implementation of SDGs
Message from our 14 NGOs to Brussels: End amalgam use! 
Global Meeting & Forum on Chemicals and Waste, 2020
Shadow Report on the VNR of the Agenda 2030 implementation in Serbia is finalized
Serbia and Agenda 2030 – Shadow Report to Voluntary National Report presented by EASD President in UN New York