At the United Nations Conference Centre in Bangkok, Thailand, from 1 to 4 October 2019, EASD Honorable President participate at IP3 – The Intersessional Process 3 on Strategic Approach and sound management of chemicals and waste (SAICM) beyond 2020 , and technical briefings held on 30 September 2019, as well as IPEN preparatory meetings  on 28 and 29 September.
This is the opportunity to engage in a forum that will determine what key strategies and priorities that will be taken by all IP3 SAICM delegates. Focus are themes: Enabling framework as an umbrella adopted at ICCM5 and ensure high-level political endorsement, Governance and institutional arrangement, Financing SAICM with more contributions from the industry sector and Leading indicators for new SAICM should be outcome oriented rather than process oriented.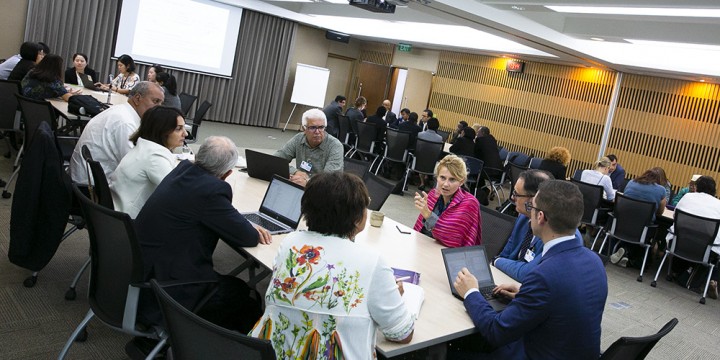 Relevant SDGs goals are: SDG2 – Zero hunger, SDG3 – Good health and well-being, SDG5 – Gender equality, SDG6 – Clean water and sanitation, SDG8 – Decent work and economic growth, SDG11 – Sustainable cities, SDG12 – Sustainable Consumption and Production, SDG14 – Life below water, SDG15 – Life on land, SDG16 – Peace, justice and strong institutions and SDG17 – Partnerships for the goal.