Duration of activity / project:
2017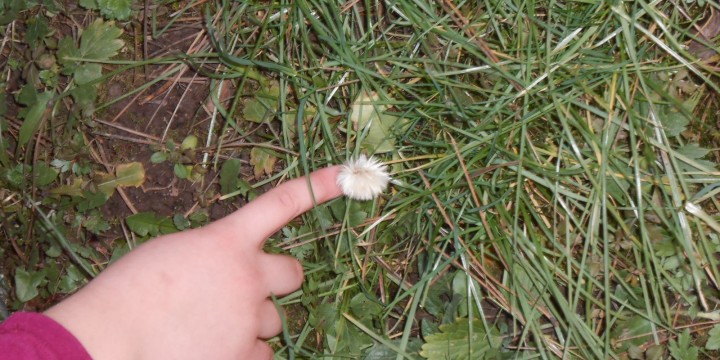 Eco-Schools – Toyota Biodiversity Educational Project
The project will focus on biodiversity with a particular emphasis on plants and their associated species. The project will include educational aspects, based on the FEE Educational Principles, and practical activities based on resources developed by the Royal Botanic Gardens, Kew with funding from the Wellcome Trust. Kew and the Wellcome Trust will be acknowledged on all material adapted from the Great Plant Hunt (GPH). Where possible links with Toyota retailers will be encouraged, especially in MM5 countries (countries with strong Toyota presence). The project will run for five years.  
Partners
The Foundation for Environmental Education is a non-governmental, non-profit charity aimed at promoting sustainable development through environmental education. A global presence, more than 80 countries around the world are engaged in working with various FEE programmes. The organisation is recognised by UNESCO as a world-leader within the fields of Environmental Education and Education for Sustainable Development.
Toyota Motor Europe established the Toyota Fund for Europe to collaborate with non-profit organisations on community activities that support the environment, technical education and road safety. The projects supported by the Toyota Fund for Europe aim at raising awareness and creating positive change.
The Royal Botanic Gardens, Kew. Kew's mission is to be the global resource for plant and fungal knowledge and the world's leading botanic garden. The Wellcome Trust is a global charitable foundation dedicated to improving health by supporting bright minds in science, the humanities and social sciences and public engagement.   
The Great Plant Hunt was commissioned and funded by The Wellcome Trust to mark the 200th anniversary of Charles Darwin's birth.  The materials were developed and created by the Royal Botanic Gardens, Kew.
Objectives of the project
Develop young people as advocates for conservation & promotion of local biodiversity actions
Develop science based resources in line with the Convention on Biodiversity (CBD) principles to allow teachers to promote biodiversity education activity
Meet Kew/FEE principles
Easy to apply
Promote critical thinking by "go and see"/study approach (learn by doing)
Consistent with CBD/Green Corridor
Help meet EU/UN targets for biodiversity education
Develop module as part of FEE school programmes.
Materials prepared for schools will follow the FEE Educational Principles and will be living examples of Education for Sustainable Development.
Eco-Schools implementation of the project
Step I Registration
Interested schools wishing to take part, must register with the National Operator (NO) to begin. The NO approves the list of schools taking part. NOs register the schools and enter the school's information to the FEE database.
Step 2 Review
Following the guidelines and resources, schools will review the initial situation to get a baseline before any actions take place. This part is vital if schools are to track their progress and celebrate their success. Schools must carry out a baseline Biodiversity Awareness Survey to examine levels of awareness surrounding biodiversity and its importance. There will be a number of essential questions which schools will need to answer. However, schools are welcome to come up with a more extensive set of questions as part of the review process. The questions will take into account the age and ability of the user. The results should be publicised.
Another important element of the review is to create a habitat map of the school grounds and record the species present. Schools will need to think about the seasons, weather and time of year, as biodiversity is strongly influenced by all. Schools will use ID charts adapted from Kew's Great Plant Hunt. Sample ID charts will be made available. Schools will also be able to fill in/create their own ID charts based on the species they find. Students will be encouraged to take pictures of plants found on their schools grounds include some brief information, record them on the charts and upload them on the project page.
The schools stories/information will be uploaded to 'Exposure'. Guidelines will be circulated re. Exposure.  It is hoped that a basic database of plant species in schools around Europe will be created and added to in subsequent years.
As well as local resources, it is hoped that knowledgeable family and community members and local experts will offer assistance in identifying species. 
Step 3 Action
The Review will have helped pinpoint some issues of concern in the schools, perhaps even in the surrounding area or nationally. Once schools have a clear baseline they can focus their attention on ways of helping biodiversity and various plant species.
Top 2 Biodiversity Actions: 
ü  Increase the levels of awareness throughout the school and wider community
ü  (If possible) increase the number of native species and the species diversity in the school's environs.
Examples of actions will be uploaded by the schools/National Operators and published on 'Exposure'.
Step 4 Monitoring and Evaluation
From the beginning schools should plan how they will measure the success of you Biodiversity Action Plan. The monitoring process is extremely effective when it comes to identifying progress and comparing past and present behaviour and attitudes.  It is important that changes in behaviour and practical measures are measured over an extended period of time.
Evaluate levels of awareness by revisiting the awareness survey carried out at the beginning of the year.
Evaluate progress on practical improvements
ü  Create a new map showing off any practical improvements
ü  Check if species richness and numbers have increased
More at    http://www.ecoschools.global/the-great-plant-hunt/learn-more
More about implementation actions in Serbia at: http://ambassadors-env.com/project/veliki-lov-na-biljke/ (in Serbian) and  http://feeserbia.com/programi/veliki-lov-na-biljke/ (in Serbian)