Within the IPEN Online Program Examines Impact of Toxic Chemicals on Women's Health, EASD developed course FOSTERING FEMALE LEADERSHIP: TRAINING WOMEN TO ADDRESS CHEMICALS AND WASTE IN THE PUBLIC SETTING, presented by  experts: Aleksandra Mladenovic, Andjelka Mihajlov, Dragana Petrovic and Hristina Stevanovic.
The course is presented in Serbian (with English subtitles) and available from 16 November, 2021.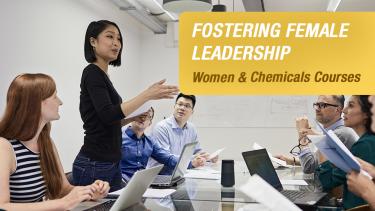 Start learning! Course is free, with 3 modules and when finish the entire course you should get the option to print your Certificate by yourself and do not ask IPEN to send you certificate after.
Course in Serbian enrolment ( with English subtitles).
At the end of each course is an English feedback survey. Please complete these to help us as we design courses in the future.
Tips for Teachable – Women and Chemicals courses are available here. The Teachable platform works best in the following browsers: Chrome, Firefox, and Safari.