Duration of activity / project:
2013-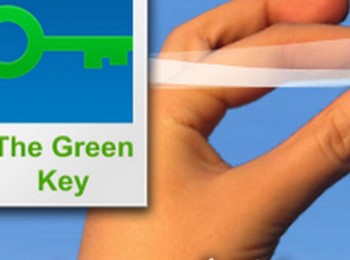 Green Key is presently the largest global eco-label for accommodation and has a national administration center (in Serbia this is organisation "Environmental Ambassadors for Sustainable Development") in each participating country.
Green Key is an independent Programme recognized and supported by the World Tourism Organization and UNEP.
National operator is planning starting implementation of the program in Serbia in 2014. International criteria reflect the various fields of tourism facilities (hotels, hostels, camp sites, conference and holiday centers) and specialized national criteria reflect each country's legislation, infrastructure and culture.
More information at FEE Serbia site, in Serbian
EASD was approved as the FEE FULL MEMBER ORGANISATION at FEE GA in June 2014. 
_____________________________
July 2019: Mona hotel – the only hotel in Serbia outside of Belgrade with international ecocertification "Green Key"
FEE busy September 2018: General Assembly and Green Key NOM
Pavle Pavlović – National Coordinator for GREEN KEY Project (2017/2018)
Blue Flag (and Green Key) for beaches and marinas among EEA TOUERM (Tourism and Environment Reporting Mechanism) Indicators
Athens 2017: Green Key National Operator Meeting dedicated to the International Year of Sustainable Tourism for Development
2017 International Year of Sustainable Tourism for Development  
Serbian Visions 2016 : Blue Flag and Green Key programs presented by  FEE SERBIA (EASD)
WED Messages from Serbia: 12th Regional Conference "Environment to Europe"
October 2015 SDGs as the relevant part of the context within which FEE operates
Radisson Blu Old Mill Belgrade – The first GREEN KEY HOTEL in Serbia , February 2015
We participate on Green Key national operator meeting 2014
National FEE Committee Meeting, September 6, 2013 
_____________________________